Home
EAARS Network
Club News
EAARS Newsletters
Nets
Net Control
Join EAARS
Guidlines
Ham Info
Members
Streaming Audio
License Testing
EAARS Photo's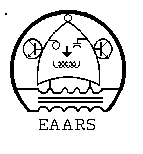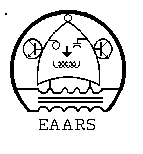 Eastern Arizona Amateur Radio Society
To apply for membership print this form and mail with $24.00 to:
Eastern Arizona Amateur Radio Society, Inc.
PO Box 398
Solomon, AZ 85551
The annual dues are $24.00 a year. This provides one full or family membership. If joining in mid calendar year, dues are $2.00/mo for remaining months of year. Full membership privileges [only one vote per membership]. Additional contributions are welcome.
[ ] Full membership $24.00
[ ] additional contributions in the amount of $_________
Name__________________________________Call_________ date_________
Mailing address:___________________________phone#________________
city_________________________state__________zip code_____________
signature__________________________ Email address____________________
Newsletter will be sent by Email or you may read it on the website

Thank you very much for your support of EAARS. We look forward to a good working relationship in the years ahead. 73'sYour comments are appreciated.

___________________________________________________________________

___________________________________________________________________

___________________________________________________________________

___________________________________________________________________ ___________________________________________________________________

For a pdf version of this application click here

You must have Adobe Reader to read this file.

Download the latest version here

Eastern Arizona Amateur Radio Society, Inc.
P.O. Box 398
Solomon, AZ 85551